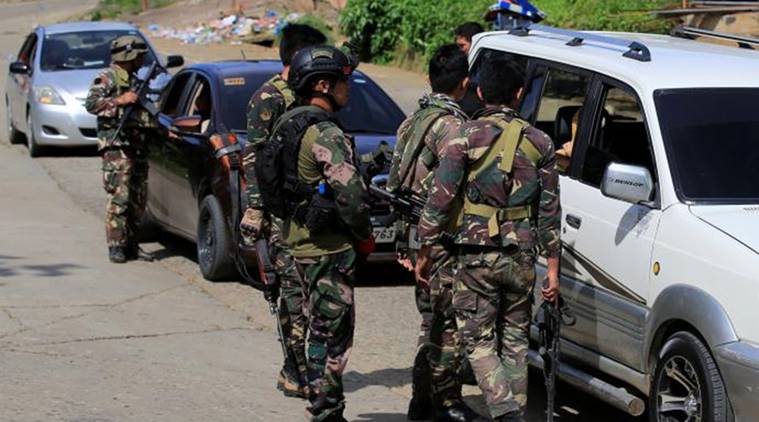 As the crisis neared its third week, the United States has dispatched special operations forces to help the Philippine military in the fight in Marawi City, the US Embassy in Manila said.
Hundreds of militants, who have been flying the black flag of so-called Islamic State and are led by the self-styled IS emir of the southern Philippines, Isnilon Hapilon, and the Maute brothers Omar and Abdullah, are still holed up in the city.
Meanwhile, Herrera confirmed the participation of United States military special forces in the government's fight against the Maute.
Friday's ferocious, street-to-street gunbattles with the militants saw 13 troops killed, in a dramatic surge in the toll from the conflict, Philippine military spokesmen said.
In a statement released Saturday the ministry says that nine others were wounded in the attack Friday night in Gardez, the capital of Paktia province.
At least 20 civilians and around 138 terrorists have also been killed, the government said. In 2002, the U.S. helped Philippine authorities track down Abu Sayyaf leader Abu Sabaya, who was killed in that operation.
The militants have been under siege since rampaging through the southern city on May 23.
Sunny but showers in sight this week in the north valley
Any one of those stronger storms could contain gusty winds, heavy downpours and even some small hail. Showers and isolated thunderstorms will greet many of you on your way out the door Monday morning.
The presence of the USA, he said, provides only intelligence exchanges, training and technical support.
The latest casualties bring the number of Philippine troops killed in the fighting to 58.
Philippine military leaders have said their troops unexpectedly interrupted plans by the fighters to take over Marawi in a spectacular event to show that IS had arrived in the Philippines and was intent on carving out territory. "There are just providing technical support", Herrera said.
In Marawi, military spokesman Lieutenant Colonel Jo-Ar Herrera confirmed the US assistance, telling a news conference: "They are not fighting".
Debris fly as Philippine Air Force fighter jets bomb suspected locations of Muslim militants as fighting continues in Marawi city, southern Philippines, Friday, June 9, 2017.
It is the biggest loss for government forces in a single day, the military said. It's unclear how many people remain trapped in Marawi as government troops battle Muslim militants led by the so-called "Maute" group but army officers have put the figure this week at anywhere from 150 to 1,000.
Before the confirmation, a USA spy plane was seen flying over Marawi.